Vinyl Revival: QRP hits paydirt with acquisition of presses!
Equipment will help company meet demand as sonic boom in LPs continues!
Quality Record Pressings is adding 13 vintage record presses to increase its vinyl LP manufacturing capability, the latest step to address a growing backlog of LP orders, as the popularity of the format continues to soar.
It's big news and even better, a great story to tell about how QRP was able to acquire these vinyl warhorses.
Acoustic Sounds/QRP owner Chad Kassem had been combing the country for months in search of additional presses, when word came through a network of vinyl enthusiasts about a cache of dormant presses stored in a Chicago warehouse. They were last used in the mid-1990s for unauthorized or "bootleg" 78 RPM albums for export to the Indian market. They were then sold in 2003 to Joell Hays, who had always intended to renovate them to start his own pressing plant. Financing blocked his efforts.
The purchase includes 10 Hamiltons, two SMTs, and one Lened press -- all classic American-made press brands.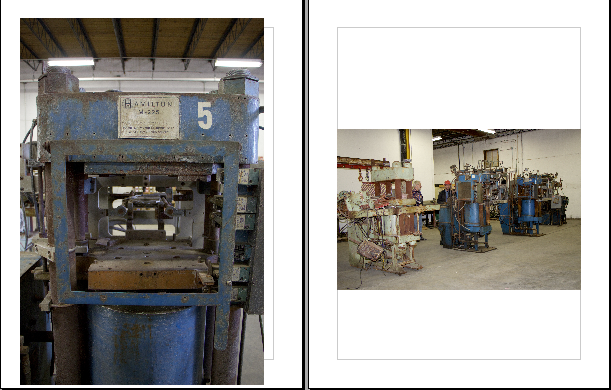 With the addition of the 13 presses, QRP will have a capacity of up to 27 presses, making them one of the country's largest manufacturers of vinyl LPs when they are restored.
"It was getting aggravating because everyone all over the world is looking for presses and I knew that without them, we simply couldn't deal with all the orders for vinyl we had on the books." Kassem said.
Kassem estimates he has three or four months' worth of backorders because even after adding a second and third shift of employees, his current presses can't handle the load. That's what sparked the search for additional machines."These machines we just got may look dirty, old and useless, but they're not," he said.
It was QRP's stellar reputation that sealed the deal with Hays, who for the past 10 years had rebuffed all offers on his presses. Initially, the presses were the foundation of Musical Products, Chicago's vinyl pressing plant. Musical Products was sold in 1983 to Larry Sherman, who co-founded Trax Records, a major outlet for House Music recordings. The presses were manufactured between 1968-72. It is believed that these very same presses were at one time used by Chess Records. 
"We're very appreciative to Joell for buying and storing these and keeping them from being abandoned. He knew how important they were, and he stored them very well. He saved them from being discarded," Kassem said. 
"I can't wait to see 'em looking like that (referencing pictures and videos of QRP's restored presses). That's what I always wanted," Hays said. "Even though it breaks my heart to see 'em go, it's good to see 'em going to the right place and to someone who could do what I just could never get done."
Kassem estimates that QRP presses approximately 1 million vinyl LPs a year for his own Analogue Productions reissue label, all of the major labels and a number of independents. The quality of the records coming out of the Salina plant is directly attributable to the innovations QRP introduced to record pressing upon restoration of the machines they have running now. The same alterations, including the addition of computer programmable logic controls to dictate cycle time, will be made for this next batch of presses. Kassem said he hopes that most if not all of the presses can be restored and in operation within the next year. 
Posted by Acoustic Sounds on 03/03/2015 at 9:11 AM | Categories: