Remembering David Baker
A world-class recording engineer and close friend to Acoustic Sounds and Blue Heaven Studios, David Baker died Tuesday night, July 13 in his sleep. Baker, 58, was on a job in Rochester, NY when he passed.
From the beginning of Blue Heaven Studios, Baker was a key member of the Acoustic Sounds/Blue Heaven family. When Chad Kassem bought the former First Christian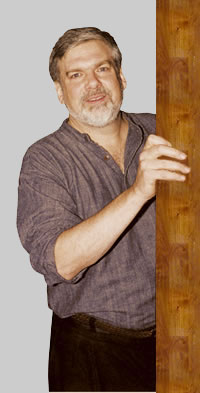 Church in Salina, Kansas in 1997 it was as extra storage for his growing
Acoustic Sounds mail-order business. But it was Baker who confirmed the church's outstanding acoustics and pronounced it as perfect for a recording studio. Since then, Baker traveled from his New York City home to Salina to record all of the annual Blues Masters at the Crossroads concerts and many other blues sessions for the APO Records label.
But it was his work in the jazz genre that makes Baker's legacy historic. He engineered several audiophile and commercial successes, including the Spaces record by John McLaughlin and Larry Coryell; Buffy Saint-Marie's first demo recording; Shirley Horn records, including You Won't Forget Me with Miles Davis; Medeski, Martin & Wood records; Al Dimeola records and many others. He worked as a recording engineer and later as a remastering engineer for countless Vanguard Records releases over some 25 years and as a recording engineer for the Philips/Eastwind label and more recently for the Eighty-Eight's label. His reputation grew to become that of one of the leading jazz engineers in the world, and he became a distinguished figure in the Audio Engineering Society.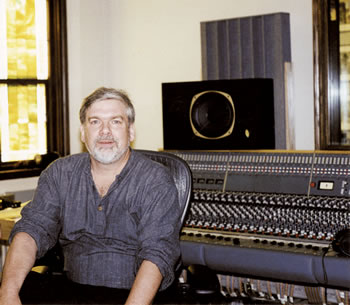 From age 6, Baker was exposed to innovative stereo and recording equipment and techniques. His father, Harry Baker, operated Baker Audio in Atlanta, the first high-fidelity store south of the Mason-Dixon line. David grew up assisting in hi-fi installation and made amateur records for a radio station that Baker Audio eventually included. In 1965, at the height of the Civil Rights Movement, Baker traveled to the Mississippi Delta and began doing field recordings of voter registration drives, protests and church meetings. The experience convinced Baker that recording was what he wanted to do for a living. From there, it was on to New York and eventually history.
Baker first met Kassem in the early 1990s in New York. Kassem had gone to Omega Records to discuss pressing 5,000 LPs of Virgil Thompson's The PlowThat Broke The Plains. Baker blew Kassem away by playing him the three-track tape.
"We sealed our relationship with our infatuation for good sounding audio," Baker said in 1999. "We knew we'd be seeing more of each other."
And sure enough they did. Baker once declared over a dinner table in New York in 2001 that he considered himself much more than a business associate to Blue Heaven, Kassem and staff. He considered the relationship a dear friendship. We feel exactly the same.
For a more complete look at David Baker's life and his work at Blue Heaven Studios, please see David Baker at Blue Heaven.
Posted by Acoustic Sounds on 07/19/2004 at 11:11 AM | Categories:
Notices