Positive Feedback recognizes Acoustic Sounds for best products
Acoustic Sounds is again honored to be recognized by Positive Feedback Online, and its Editor-in-Chief Dr. David W. Robinson, with the PF Brutus Award in recognition of significant contributions to the audio arts in 2015.
The award is Robinson's personal honor given "for the best products (including your SACDs, LPs and DSD downloads) that I heard in my listening room in a given year."
The award recognizes Acoustic Sounds, our Analogue Productions reissue label, Quality Record Pressings and Acoustic Sounds Super HiRez — "They really set the benchmark for the best in audiophile music in all formats! No one else is even close," Robinson said.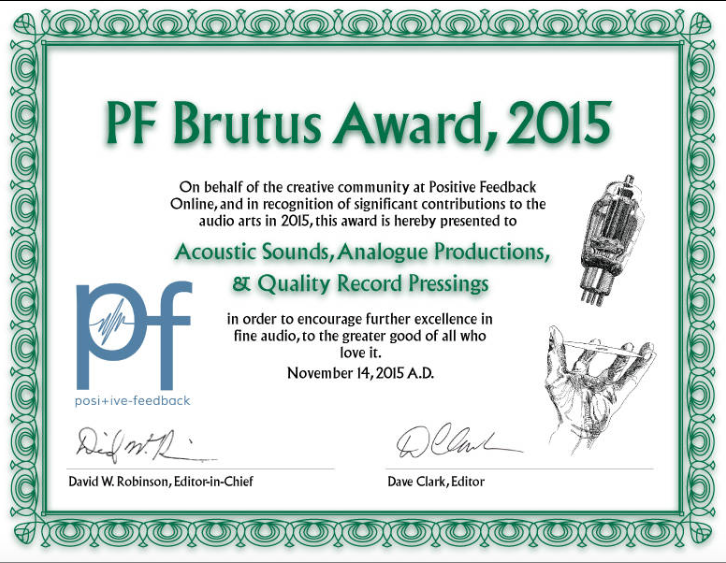 Positive Feedback is a long-time print and online forum and active community for the audio arts. It regularly reviews audio equipment and new releases, and covers audio industry news.
"Congratulations again on this achievement!," said Robinson. "Only the best really impresses me...and this award was a pleasure to give to you."
Posted by Acoustic Sounds on 11/23/2015 at 2:44 PM | Categories: