Movin' to the Music
In December of 2004, Acoustic Sounds moved to its fifth and likely final location, an 18,000-square-foot warehouse. It's been 20 years in the making, but we've built the audiophile Fort Knox. Here's a brief look at our history, our present and our future.
It started in 1985 in a cluttered, two bedroom, upstairs apartment. A modest record collection grew mutant and within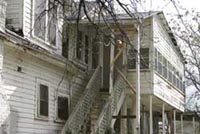 a couple years, Chad Kassem literally lived in a field of vinyl. LPs stacked in the living room, then the bedrooms, the closets, the kitchen and finally even the bathroom. A small apartment shrunk to only a few pathways — one from the listening position to the kitchen; another from the listening room to the bathroom; and one to each of the bedrooms. The walls were made of boxes. The phone started ringing. Acoustic Sounds was born. And it was time to move.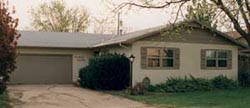 That was 1988, and Chad Kassem's budding success allowed him to purchase a nice, four-bedroom, ranch-styled house. Initially, it even looked like a home. But then came the records. They devoured the basement, where Chad's now full time business had added a few employees. They started climbing the stairs and soon controlled the living room and bedroom. This time the bathrooms were spared, but little else in Chad's 100-hour-a-week office (he also lived there, but that came second) escaped the vinyl. He hired more employees for a shrinking workspace. Finally, when 18-wheelers started pulling up to Chad's residential address to deliver pallets, it was time to move.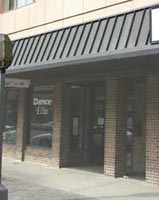 So in 1991, he scouted out a former dance studio in this mid-sized Kansas downtown. At first the space was a dream. There was room for shelves to stock inventory. There was a conventional shipping-and receiving area. But Acoustic Sounds continued to grow, Chad hired more employees, he and others launched audiophile reissue labels meaning more inventory, and the records again began to stack in strange places. In less time than he had thought, it again was time to move.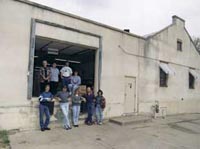 Chad found a warehouse in 1994 with enough room for his growing inventory and plenty of office space. There was a loading dock for the shipping. There was a large basement for overstock. The building was perfect for about eight years. But finally, records began to stack on and around employees' desks, across the floor of what was supposed to be the shipping and receiving area and in every single corner of the building. Plus,Acoustic Sounds started to sell more equipment, which meant turntables, CD players, accessories and the like had to compete with the LPs and CDs for the limited space. So after 10 years in the warehouse, it was time to move.
And so here we are with no expectations to move again. We gutted a 50-year-old, 18,000-square-foot former grocery store built well enough to double as a fallout shelter and started from scratch. Seventeen office workers now enjoy spacious luxury, and there is ample room for several more. Our warehouse is huge enough to accommodate a forklift, not to mention all the vinyl, CDs, equipment and accessories we'll ever need. We've also built two no-expense-spared, state-of-the-art listening rooms where our staff and customers can demo today's finest equipment and recordings. You can read about them on pages 2-5 in this catalog.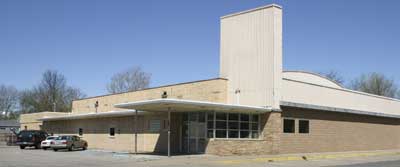 What it all means is that we can better serve you. We can stock more titles, meaning a greater selection and less back orders; we can hire more employees, meaning quicker, more dedicated service; and we can demo stereo equipment for those brave enough to find Salina, Kansas. What it ultimately means is that we're not going anywhere anytime soon. And we sincerely thank you for your part in our growth and success.
It may still be smack dab in the middle of Kansas, but we've built it, and you're welcome to come.
Posted by Acoustic Sounds on 11/28/2006 at 10:37 AM | Categories: