Mastering pioneer Stan Ricker dies
Sad news for vinyl fans — pioneering mastering engineer Stan Ricker has died. Stan built a name and reputation in the music industry for his work on numerous highly-regarded album releases and reissues, including many albums for Analogue Productions. His loss at age 79, within months of the death of Doug Sax of The Mastering Lab, is a blow to the music world.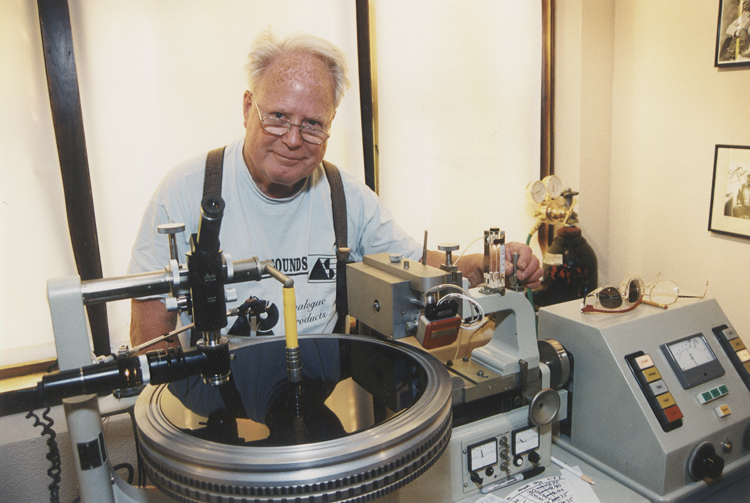 Beyond his noteworthy contributions to many historic album releases, Stan was a devoted and strong advocate of the half-speed mastering technique, in which the cutting lathe turns at precisely half the desired playback speed. This gives the cutting head twice the time to cut complex analog grooves into the lacquer — affording greater sonic accuracy.
Stan received a bachelor of music education degree from the University of Kansas (go Jayhawks!) and for more than 40 years followed a career path that involved teaching, performing, conducting, recording, producing, engineering and mastering. Stan Ricker Mastering's website proclaims proudly: "North America's Only Dedicated Half-Speed Lacquer Mastering Facility."
The half-speed mastering process refined by Stan gave rise to high-quality labels such as Mobile Fidelity Sound Lab, Reference Recordings and Windham Hill. Stan was a technical consultant and mastering engineer for record labels such as Analogue Productions, Columbia Records, Delos, JVC, Mobile Fidelity, MCA, Phillips, Pure Audiophile, RCA, Reference Recordings, Telarc, Telefunken, Warner Brothers and Windham Hill, to name but a few.
Here's an interview with Stan that EnjoyTheMusic.com published that speaks to his love of music, and career influences. Www.enjoythemusic.com/magazine/rickerinterview/ricker1.htm
Posted by Acoustic Sounds on 07/15/2015 at 4:38 PM | Categories: