Hi-Res Comes to Vegas, Baby!
Acoustic Sounds is ready for The Home Entertainment Show and the International CES 

January 7-10

 in Las Vegas!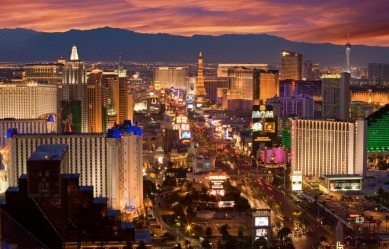 Don't miss the Hi-Res Audio Experience, featuring Super 

HiRez.com

 from Acoustic Sounds! The Hi-Res Audio Experience, located at the Venetian Hotel Meeting Rooms, Level 2, is showcasing the latest high-resolution audio content and latest listening technology — you'll discover clearer, crisper audio on the most advanced devices that are more convenient, compatible and cost-effective than ever!
You'll find Acoustic Sounds Super HiRez located at booth 76000. Listening stations will be available to experience Super HiRez music downloads for yourself.
Also, from 

1 to 2 p.m. Tuesday, Jan. 7

, hear Acoustic Sounds owner Chad Kassem and other top executives discuss the challenges and opportunities associated with licensing and distributing hi-res recordings, new ways to experience and archive digital recordings, plus the marketing and promotion of these titles.
Kassem will join a top-flight lineup for the discussion that also includes Jim Belcher, VP, Technology and Production for Universal Music Group; Norman Chesky, cofounder and president of HD Tracks; Cookie Marenco, founder of Blue Coast Music; C. Jared Sacks, managing director for Native DSD Music; Mark Piibe, executive VP, global business and development for Sony Music Entertainment and Mark Waldrep, founder and president of 

iTrax.com

.
Also, don't miss Acoustic Sounds' booth in The Marketplace at The Home Entertainment Show, at the Flamingo Hotel. Look there for our outstanding selection of choice LPs, SACDS, Gold CDs and box sets, and audio accessories. Plus learn more about Super HiRez DSD and PCM downloads. Read more here: http://www.theshowlasvegas.com/pressrelease.html
The Hi-Res Audio Experience is produced by the Consumer Electronics Association. In response to the evolution of high-resolution audio technology, CEA has created the showcase to help drive category growth, creating tremendous new opportunities for manufacturers and the music industry.
Posted by Acoustic Sounds on 12/30/2013 at 11:51 AM | Categories: