Faster And Easier File Downloading At SuperHiRez
SuperHiRez.com has made paying for and recieving your high-res music files easier and faster!
Now our domestic retail customers can select either PayPal or Credit as their payment method without a delay to download their music.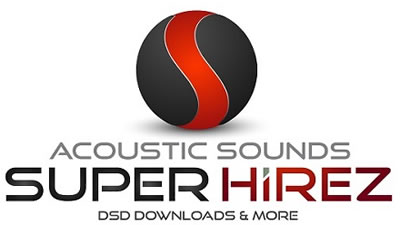 As soon as the transaction's completed, you will be emailed a link to your purchased file(s) and downloading can begin as soon as you wish.
Formerly, PayPal was the sole option to receive files immediately. Thanks for working with us through this beta experience!
Please note that credit card orders placed by wholesale and international customers, where applicable, will still incur a delay in receiving files until payment authorization is complete. Other payment methods such as money order or wire transfer will also incur a delay in authorization approval. This delay can be at least one hour during normal business hours and not until the next business day on weekends.
Posted by Acoustic Sounds on 10/09/2013 at 12:41 PM | Categories: