CES Promises Audiophile 2003
Chad and crew are just back from the CES show and Vegas. "Wow, " is the best way we can sum up all that we learned about the year ahead. Clean your ears, and get ready to pad your precious collections. Here's just a bit of the CES excitement: As always, the Acoustic Sounds booth was a happening audiophile haven. One of the highlights surely was a visit to the booth by Steve Hoffman and Kevin Gray. For those who may have been out of the loop, Hoffman and Gray are the mastering engineers responsible for the Analogue Productions Creedence Clearwater Revival reissues and, most recently, our Top 25 remastered Fantasy Jazz titles on Limited-Edition 45-RPM vinyl. Record Technology, Inc.'s Don MacInnis also stopped by to answer questions about the painstaking manufacturing and pressing processes for this definitive jazz reissue series. Many lucky audiophiles who had signed up for the complete 25-title set had just received their first two titles before coming to CES and were thrilled to meet the people involved with the project. Another head-turner at the Acoustic Sounds booth was the new AcousTech PhD (Phono Direct), designed by Ron Sutherland. This pure DC, battery-powered phono-stage caused quite a stir, and photographers from many international audiophile magazines stopped by to snap some shots of its sculptural interior layout. Features include smart circuitry to automatically turn the unit on and off and monitor battery life, fully adjustable and discrete loading and gain options, and of course, reference-level sound and build quality. Battery life is estimated at 600 to 800 hours, and units should be ready to ship in the next eight to 12 weeks. In all, this is a mighty attractive package for $3,000. For current PH-1 owners wishing to upgrade to the PhD, there will be a special, limited-time trade-in program, details forthcoming. In CES business away from the Acoustic Sounds booth, there were several major announcements sure to excite our customers. The Super Audio CD continues to gain momentum, and now the format may be ready to make a further leap to the regular music buyer. Sony announced that it will begin to manufacture hybrid SACDs, meaning all of their titles to come will be playable on both standard CD players and SACD players.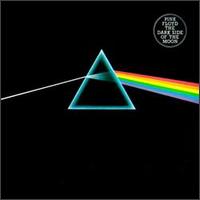 And one of the all-time audiophile rock favorites, Pink Floyd's The Dark Side of the Moon, will be available on hybrid multichannel SACD on March 3. EMI has set the release date to coincide with the 30th Anniversary of the title. This marks the first time Pink Floyd's seminal recording will be presented in full 5.1 surround sound, having been remixed and remastered by longtime Pink Floyd producer/engineer James Guthrie. By all industry standards, The Dark Side Of The Moon is a phenomenon. Known for its complex instrumental textures, the album firmly established Pink Floyd as one of the most innovative bands in rock history. Since its release in 1973, The Dark Side Of The Moon has sold over 30 million copies and spent an incredible 741 weeks on Billboard's Album Chart. Preorder your The Dark Side of the Moon SACD through Acoustic Sounds today. Continuing with hit albums ready for their SACD debuts, Sony announced the upcoming release of 15 Bob Dylan hybrid stereo SACDs. This Fall, get ready for The Free Wheelin' Bob Dylan, Another Side of Bob Dylan, Bringing It All Back Home, Highway 61 Revisited, John Wesley Harding, Nashville Skyline, Blood On The Tracks, Desire, Slow Train Coming, Infidels, Oh Mercy, Time Out Of Mind, Love and Theft, Royal Albert Hall and Street Legal. Universal also announced its plans to release the entire Police catalog on SACD. They'll start with The Police Greatest Hits - Every Breath You Take: The Classics on hybrid multichannel SACD to help celebrate The Police's induction into The Rock & Roll Hall of Fame on February 25. Then comes the rest of these classic albums including Outlandos D' Amour, Regatta de Blanc, Zenyatta Mondatta, Ghost in the Machine, Synchronicity and The Police Live.

On the vinyl side, Mike Hobson, head-honcho of Classic Records, revealed his latest reissue, Roy Orbison's Lonely and Blue in both golden stereo and mono versions. For those audiophiles who may not be familiar with this release, prepare to be shocked and amazed. This is sublime music recorded in 1960 "live" to an Ampex tape machine with tube mics by legendary engineer Bill Porter in Nashville. The Classic Records reissue marks the very first time this title has EVER been mastered and cut from the original two-track stereo master tapes. The original mono version of this record was created from the stereo tapes by folding together the left and right channels. That's exactly the way Classic created the mono version of this reissue. Also, the mono version was cut using Classic's all-tube mono cutting system, which includes a mono cutting amplifier and mono cutting head. The original Monument Golden Stereo release of Lonely and Blue is all but impossible to find, mostly because at the time of the original release, the mono version was cheaper and more-accessible and therefore sold more. If you were holding an original in "as new" condition replete with the Golden Stereo banner, the price would likely be somewhere in the $1,000 to $2,000 range. Even original mono versions routinely go for around $500. So, how does $26.99 sound? Both of Classic's mono and golden stereo versions are in stock at Acoustic Sounds and available for immediate shipping. The two versions have different covers. Seeing that majestic gold horizontal strip across the top of the stereo version recalls that same feeling you had looking at your first Living Stereo LP. Get yours before it's too late! Hobson announced Lonely and Blue as the first title in what will be the Classic Records Roy Orbison series. Stay tuned for Crying, In Dreams and a Greatest Hits title, all available by year's end. Classic Records also is reissuing Procol Harum's self-titled debut album in its original mono UK version as released by Regal Zonophone, a sub-label of EMI. That means original front and back cover art with a gatefold that features original band photos. But what it also means is that this record will be mono, the way it was recorded. There have been several electronically processed or "fake" stereo versions though the session was only mixed to mono. Furthermore, Hobson and the gang are adhering to Regal Zonophone's decision to keep the hit single track, "Whiter Shade of Pale," off of the full-length LP. Where Regal Zonophone released that song separately as a 7" single, Classic has included it as a 12" disc with the song cut at 33 1/3 on one side and 45 on the other. Good stuff! And if that's not enough, Classic also unearthed the only two four-track tapes that came out of the Procol Harum session. Those tapes hold alternate takes of "Whiter Shade of Pale" and "Lime Street Blues" (which originally backed "Whiter Shade" on the 7" single). Classic took those four-track tapes to David Gillmore's house boat-turned recording studio on the River Thames and, using mixing engineer John Leckie, created the first-ever true stereo version of "Whiter Shade of Pale." Granted, it is an alternate take of the song, but Hobson says only a diehard fan of that song can hear the subtle instrumental differences. So, that stereo version will be pressed on a 7" record and backed with a stereo alternate of "Lime Street Blues." The 7" bonus disc will be included in the first 1,000 pressings of Procol Harum. Preorder your two-LP copy of Procol Harum for a preorder special price of $34.99. And if you think you can handle more, Classic has also secured the rights to the much-coveted The Allman Brothers - Live At Fillmore East to be released in April. On Classic Records' Quiex SV-P 200-gram vinyl, this legendary title will sound better than ever. Preorder this double LP for the preorder special price of $39.99.Groove Note Records is continuing to mix great jazz with audiophile sound and debuted two new titles, LA4 - Just Friends on LP and SACD and Ray Brown Trio - Soular Energy on SACD. Both titles are in stock at Acoustic Sounds and ready for shipping. Then there's the latest venture of Marshall Blonstein, the former owner of DCC. Blonstein and his crew including Steve Hoffman have launched Audio Fidelity, and have already released a slew of hit SACD titles. At the show, Blonstein introduced his plans to add vinyl to the Audio Fidelity stable. He'll start with some blues titles by John Lee Hooker, Lightnin' Hopkins and a collection of classics entitled O Blues, Where Art Thou? Those LPs and some new Audio Fidelity SACDs will be in stock soon. Preorder them today. All of the Audio Fidelity titles have been mastered by Hoffman at AcousTech Mastering, and Kevin Gray cut the LPs. Wow! CES annually marks the beginning of the new year for the electronics industry and the microcosm that is high-end audio. 2003 sounds as exciting as any year in a long, long time.
Posted by Acoustic Sounds on 01/13/2003 at 3:29 PM | Categories:
General